Automotive & Romania
---
ROMANIA IS AN EMERGING AUTOMOTIVE HUB IN EUROPE
The Romanian Automotive market has been growing by 18% year-on-year average since 2009 and is forecasted to exceed EUR 20 bn by 2020.
It is the 4th biggest automotive manufacturer in the CEE.
AUTOMOTIVE COMPANIES IN ROMANIA:
2 big automotive manufacturers at Craiova and Mioveni: FORD and DACIA
more than 600 OEMs for automotive supplies opened plants in Romania, directed at the local producers as well as to export
---
Mapping of horizontal sectors developed as a result of the evolution of automobile production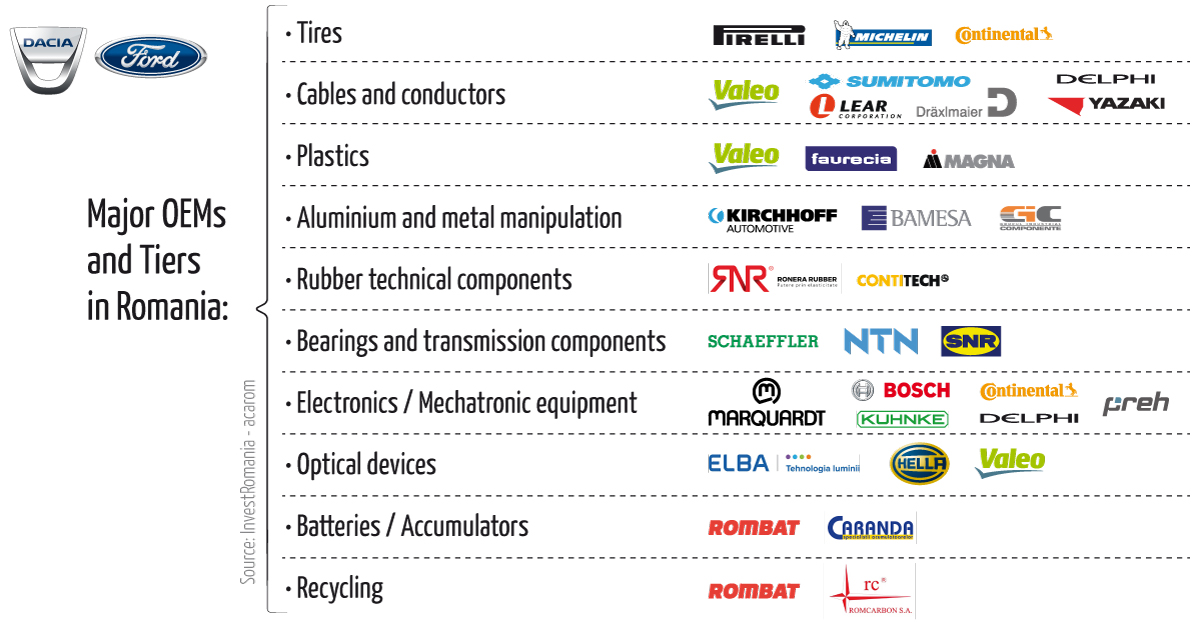 ---
Romania can be a regional platform for the automotive industry and boast the presence of international players!
---
SOURCE: ACAROM, MINISTRY OF FINANCE, NATIONAL INSTITUTE OF STATICS & INVEST ROMANIA
PHOTOS: WITH THE COURTESEY OF INVESTROMANIA